Year TWO
ə-books #9 Mar 9th- Mar 23th 2018
Jens Masmann L ND N
ə-books #1 – #8 
ə-books #2 June 28th- August 28th 2016
Martin Toft and Gareth Syvret: Atlantus [A transoceanic photography project]
ə-books #3 September 14th- October 12th 2016
Amy Warwick: Blame your parents [a photozine of post-teenage years]
ə-books #4 October 18th- November 18th 2016
Marc Vallée: Vandals and the city
ə-books #5 January 31st- February 25th 2017
Jessica Brouder: I Believe in You
ə-books #6 March 21st  – March 24th 2017
Andreia Alves de Oliveira: River Boats & Inner Thoughts
ə-books #7  March 28th – April 21st 2017
Héloïse Bergman:  The Dying Art
About  ə /uh/-books project space
With its two walk-in vitrines (recto + verso galleries) , the space acts as a folio (a printed book page) between the interior and exterior of the university, as well as an experimental and reflective form of exhibition practice for photobook works.The programme alternates the presentation of students' photobooks with ground-breaking photographers' photobook projects. The space's aim is to supplement and extend the teaching contents of the photobook publishing programme as well as making a contribution to current debates in photobook publishing and curating.
About [ə] the upside down e or schwa
It is the 'uh' sound found in an unstressed syllable, like the final vowel of "sofa." It's the most common vowel sound in English. Before being called  "schwa," it had a lot of nicknames: the murmur vowel, the indeterminate vowel, the neutral vowel, the obscure vowel, and this is why it is a good vowel to refer to photobook works, a contested term that remains under scrutiny (the eternal debate: is it a 'photobook', a 'photographic book' or a 'photographically illustrated book'?) in spite of its central place within the history of photography.

About  'uh'
It is that inexplicable thing…a kind of a "huh?" … described by Ed Ruscha to Willoughby Sharp in a 1973 interview, as a feeling evoked by some photobook works …    ER: I realized that for the first time this book [Twentysix Gasoline Stations] had an inexplicable thing I was looking for, and that was a kind of a "Huh?" . […] I just use that word to describe a feeling that a lot of artists are attempting to bring out, and some are doing it very well. In "…A kind of a "Huh?": An interview with Ed Ruscha" by Willoughby Sharp, originally published in Avalanche 7- 1973
ə-books #3 September 14th- October 12th 2016
Amy Warwick: Blame your parents [a photozine of post-teenage years]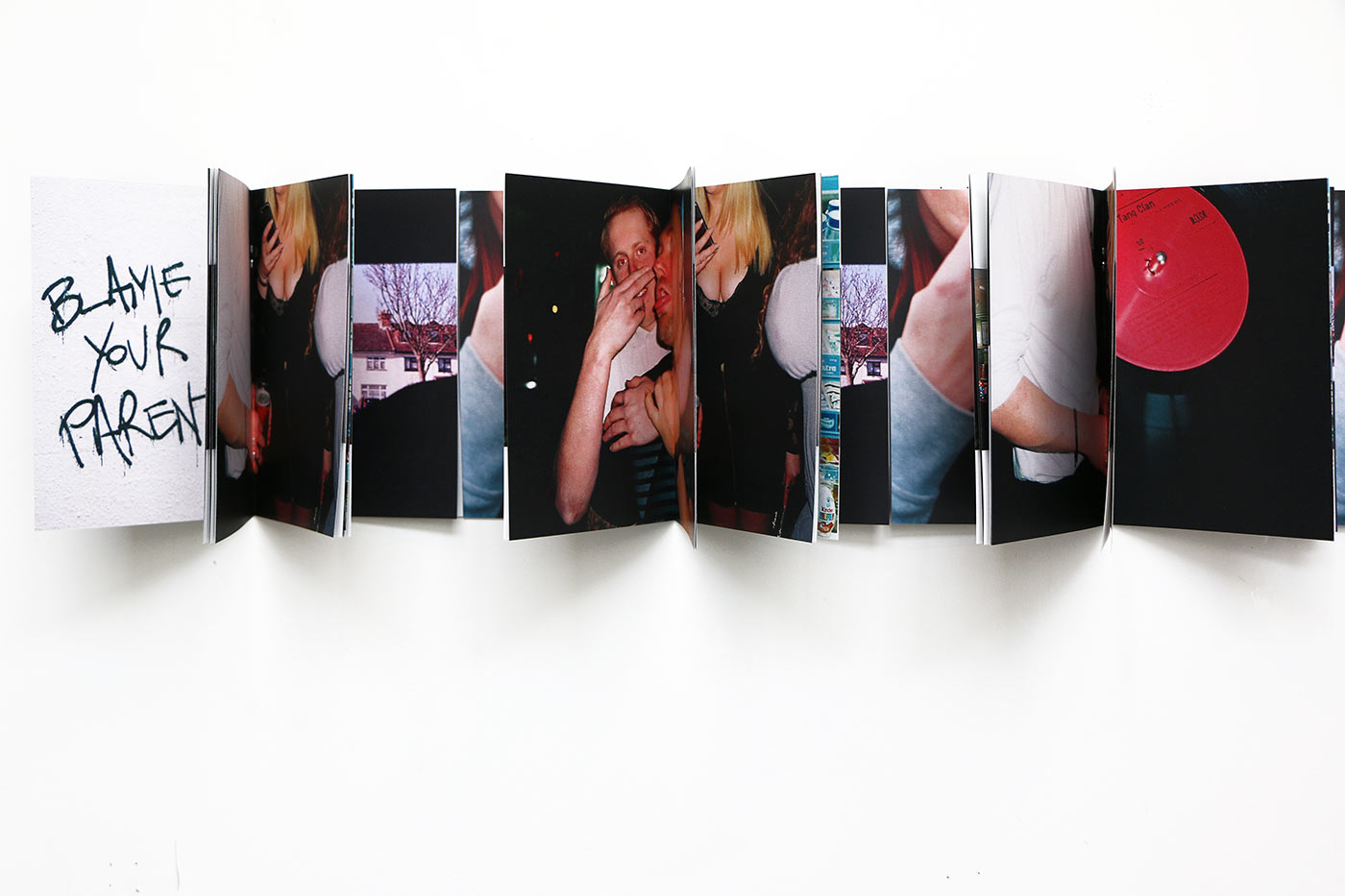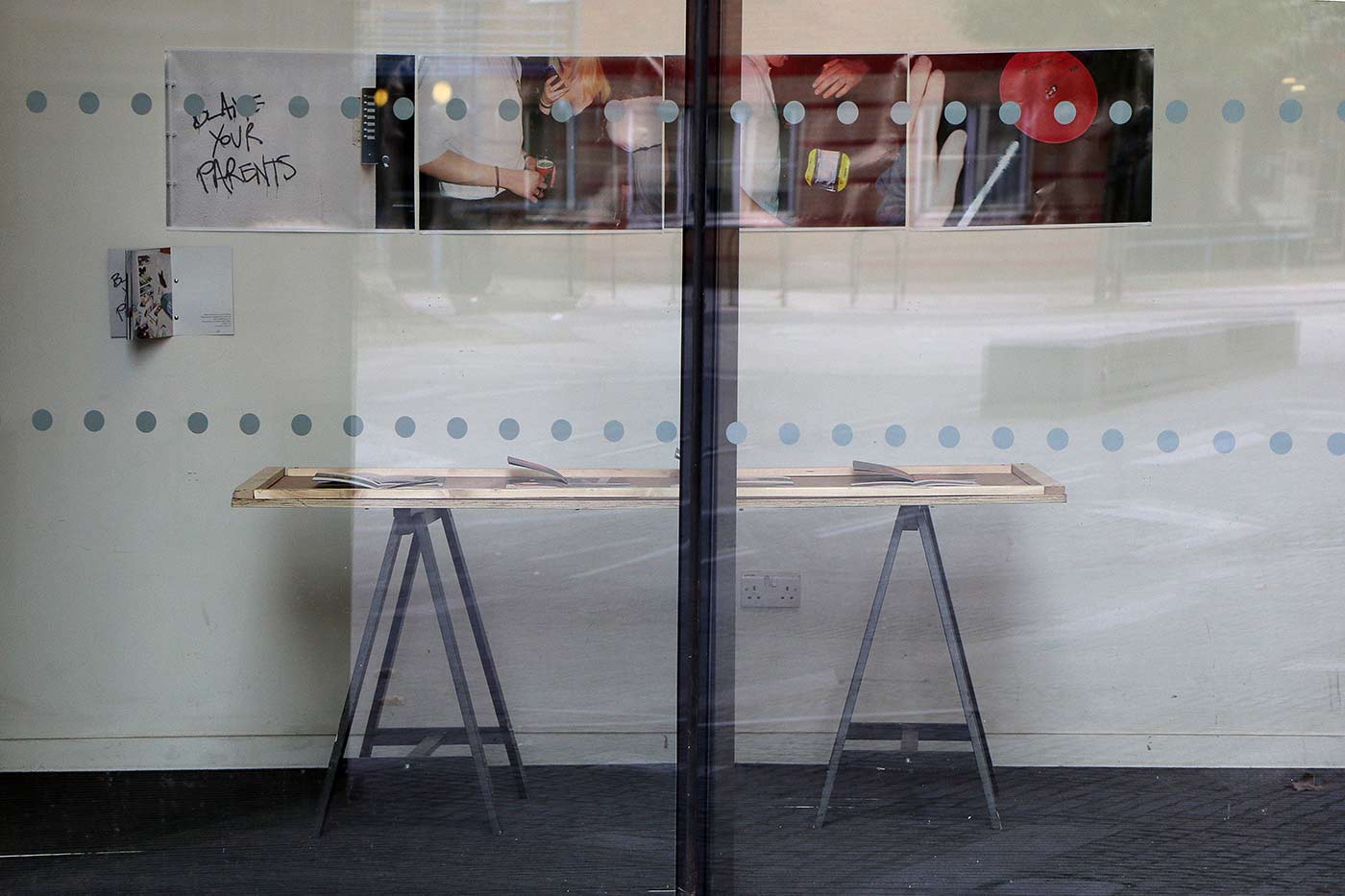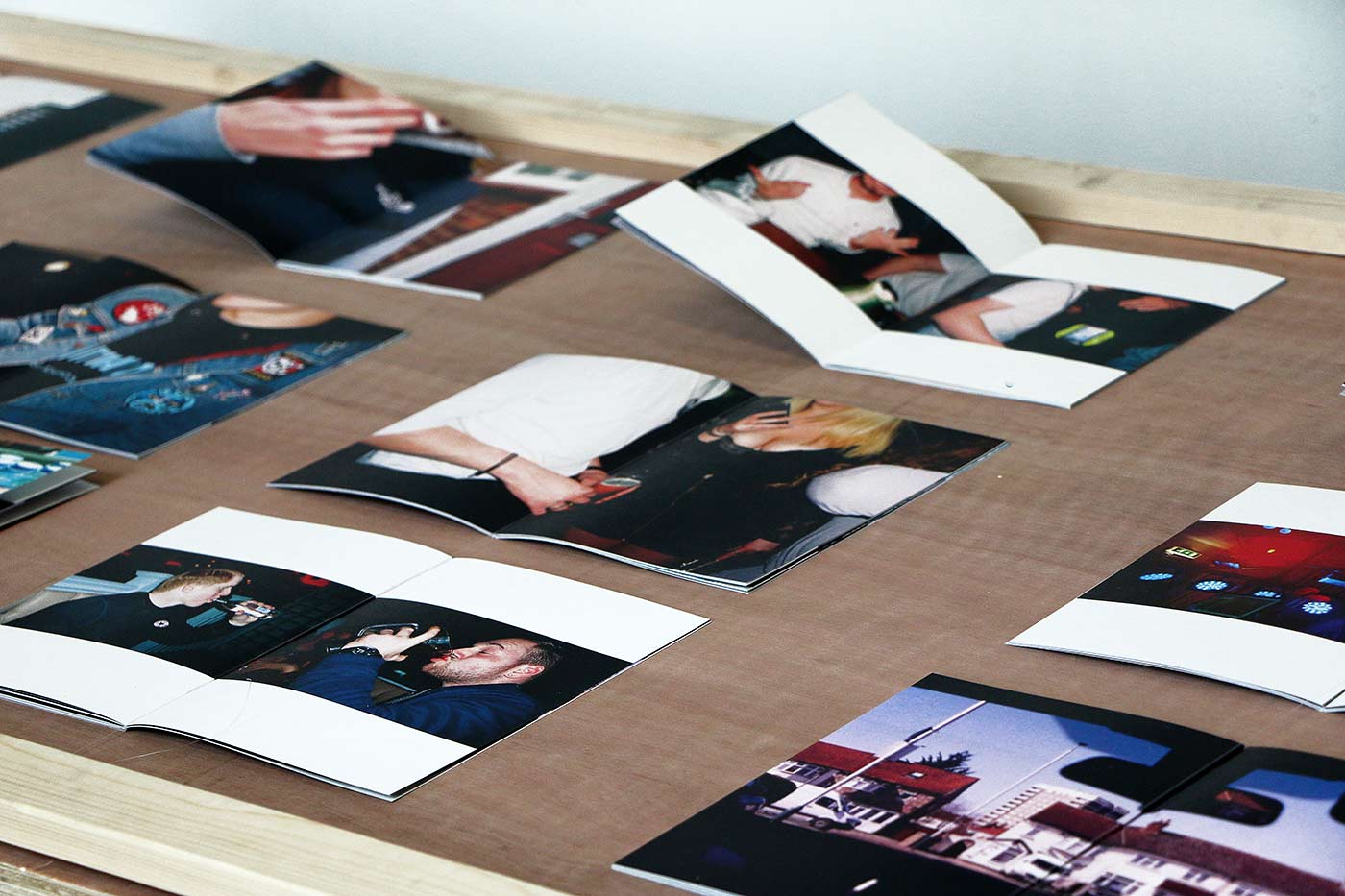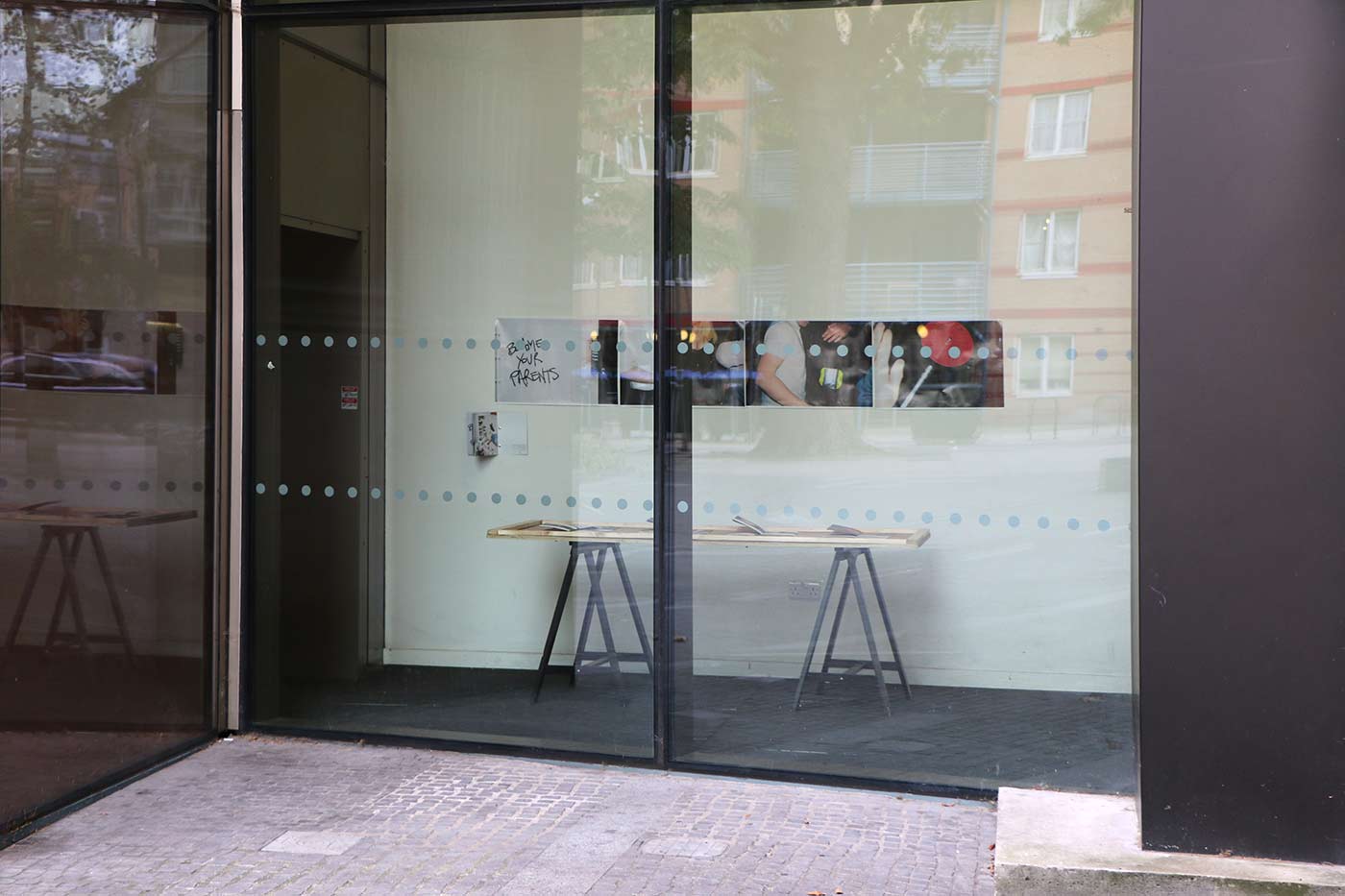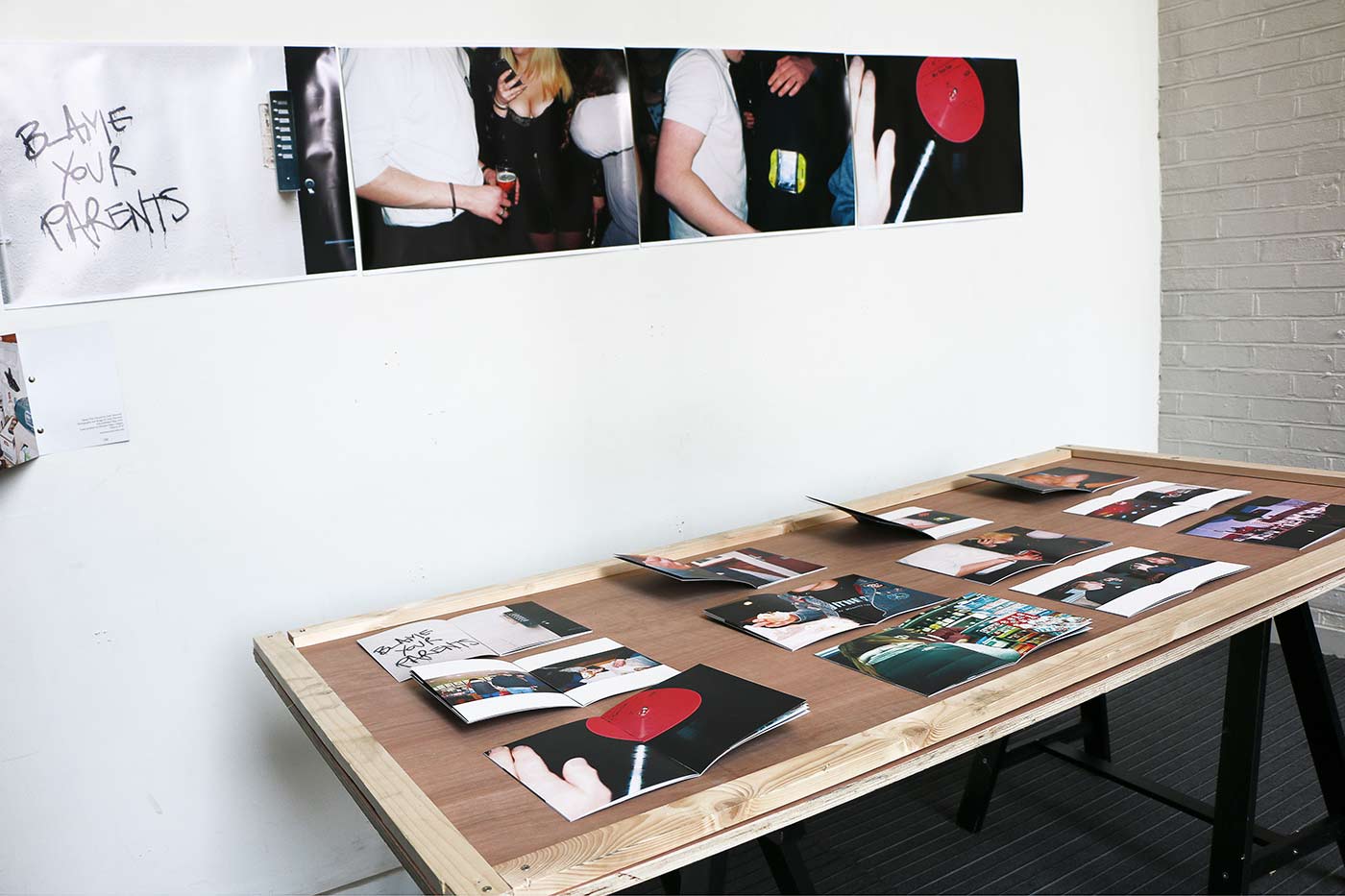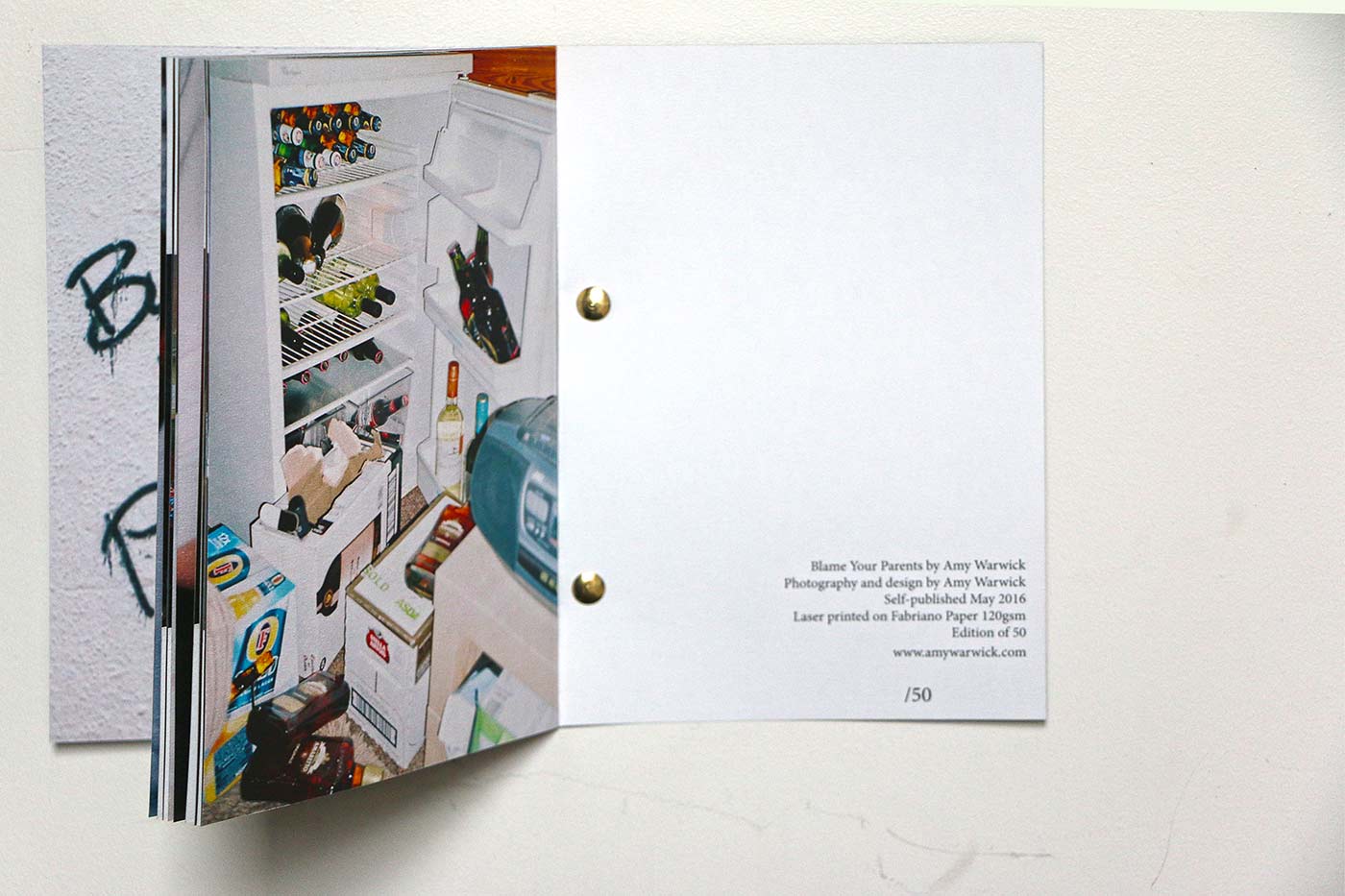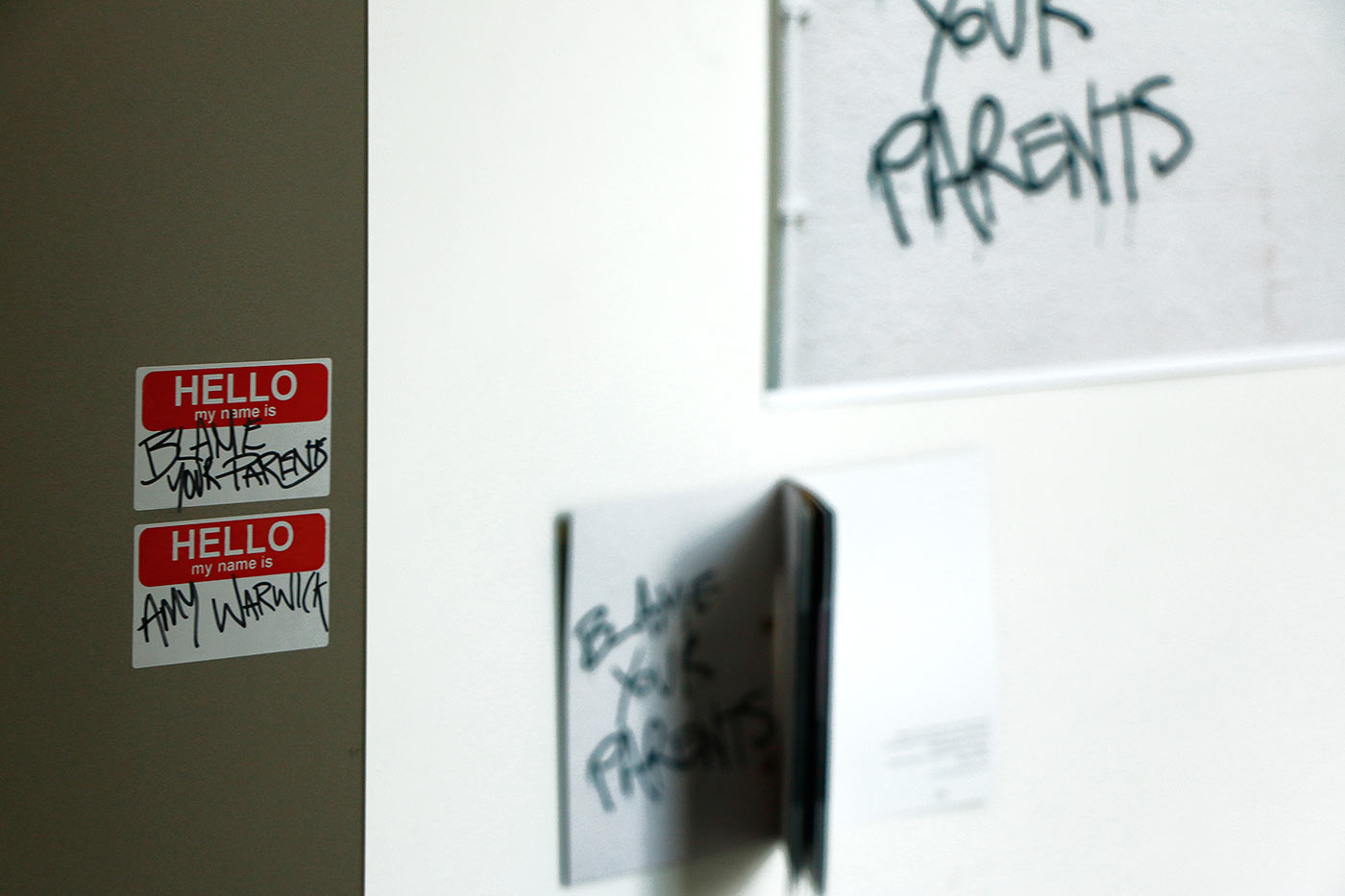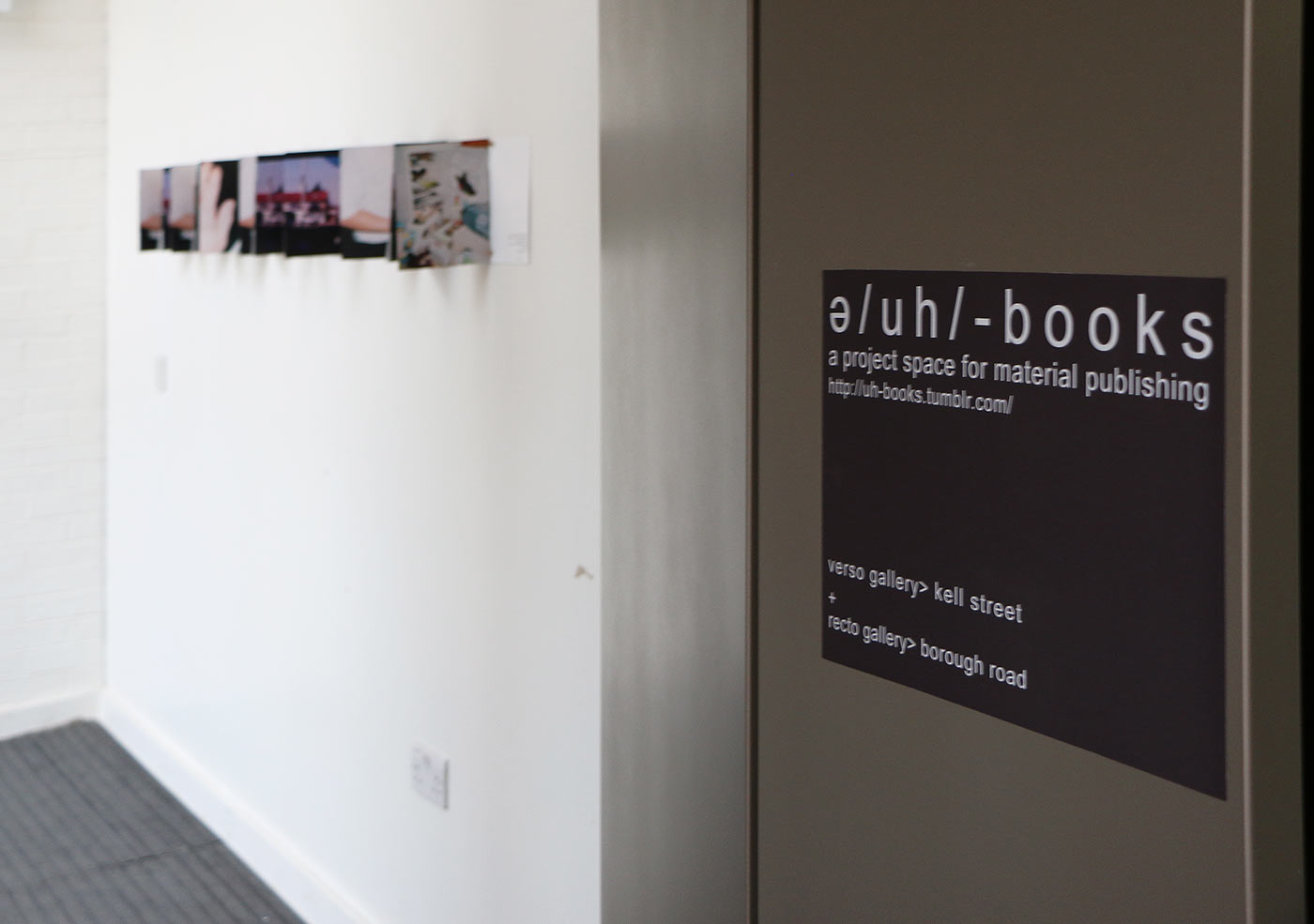 I follow a lot of other film photographers who use point and shoot cameras on Instagram and they all seem to be making zines. A lot of photographers seem to be getting their work onto print. I looked closely at their zines and their work and decided to create my own zine filled with 35mm film documentary and street photography. Almost all of the photos in the zine were shot in Brentwood, Essex. It's different to how Essex is portrayed and it's different to the stereotype that Essex has. I didn't specifically have the location in mind while shooting though, more youth culture. You can look at the zine and it could be any British town. The content is something that most young people can relate to, everyone kind of does the same thing when they're young, no matter where they are from. The zine just developed into the last four months of my life I guess. At the same time, it's a documentation of this whole party life thing, documenting this group of people who are young adults but not quite mature, they're still into the whole teenage lifestyle of drinking, partying. I think this fits well with the punk aspect of the zine.  Amy Warwick
Martin Toft and Gareth Syvret: Atlantus [A transoceanic photography project]
Atlantus is a transoceanic photography project between Martin Toft and Gareth Syvret at Archisle: the Jersey Contemporary Photography Programme, hosted by the Société Jersiaise Photographic Archive on the Island of Jersey.   Prompted in part by the 350th anniversary in 2014 of Sir George Carteret naming of the State of New Jersey, USA after Jersey his island home in 1664, the project asks how two places that share a name on opposite sides of the Atlantic Ocean perceive each other within archives and cultural memory? In five stories responding through image and text to the people, politics, landscapes, industries and identities of these places the Atlantus Project connects memories, archives and imagined lands on opposite side of the Atlantic World. Atlantus is a transoceanic story in which estranged lands of incomparable scale come together in poetic gestures that ask: what's in a name?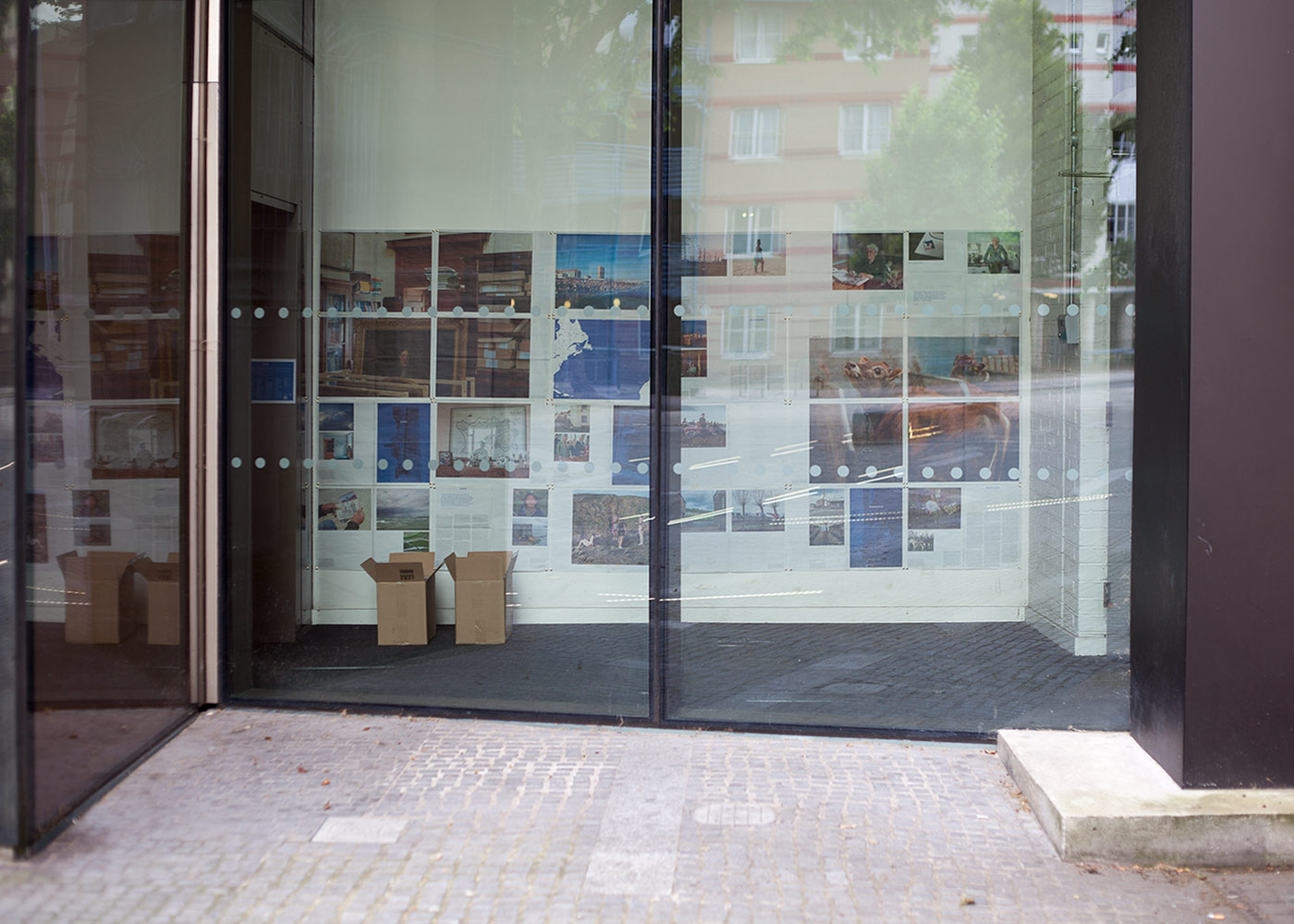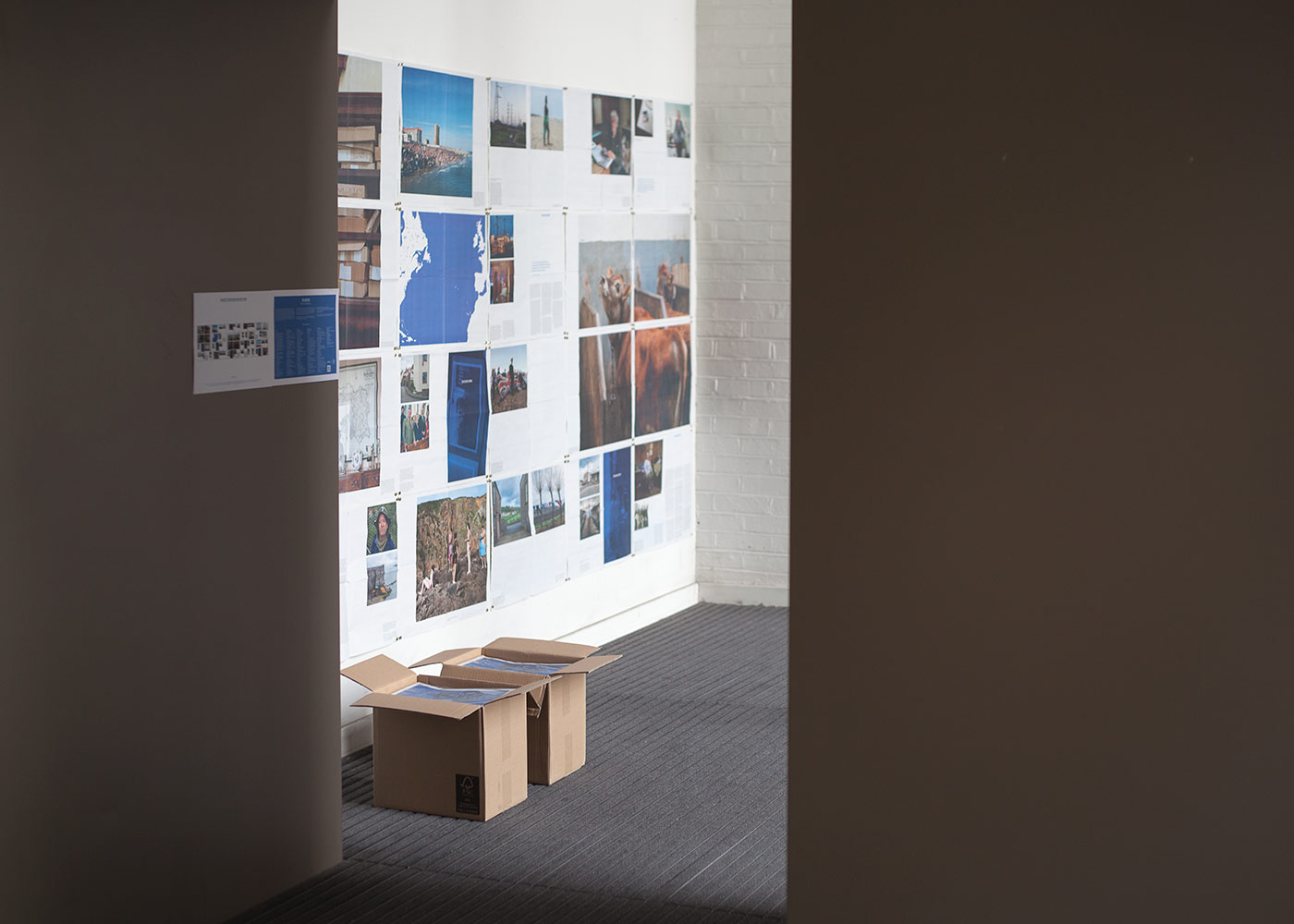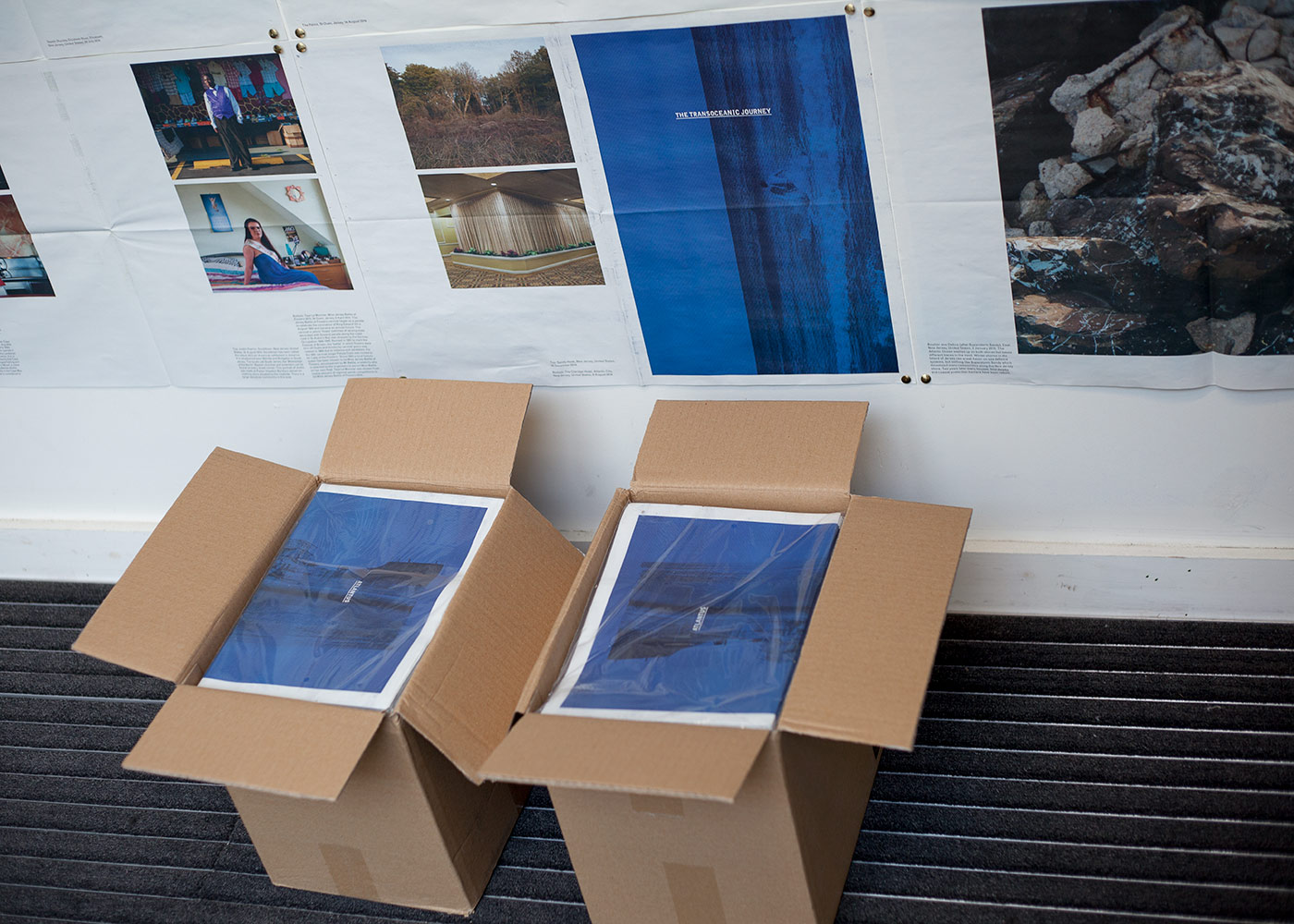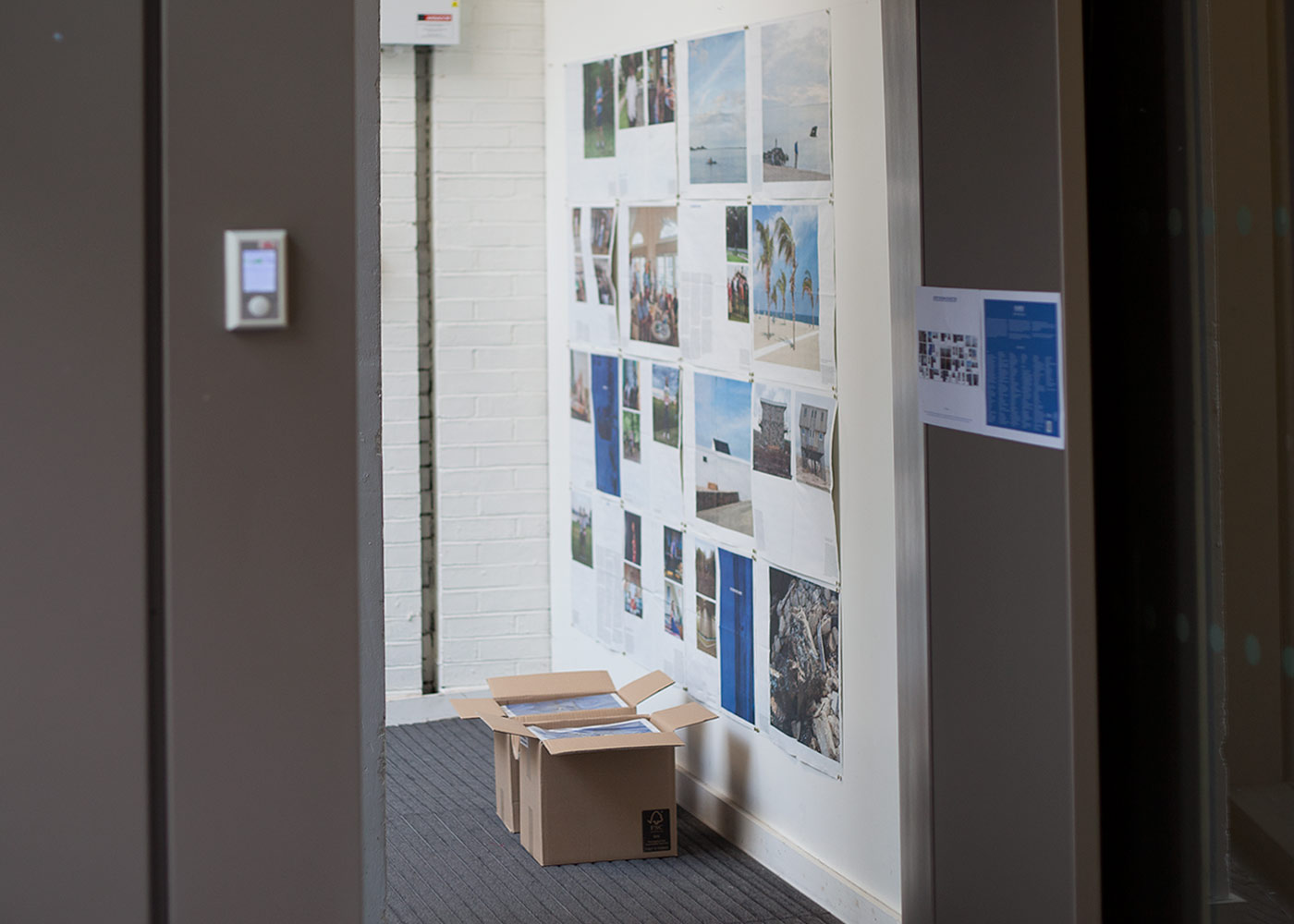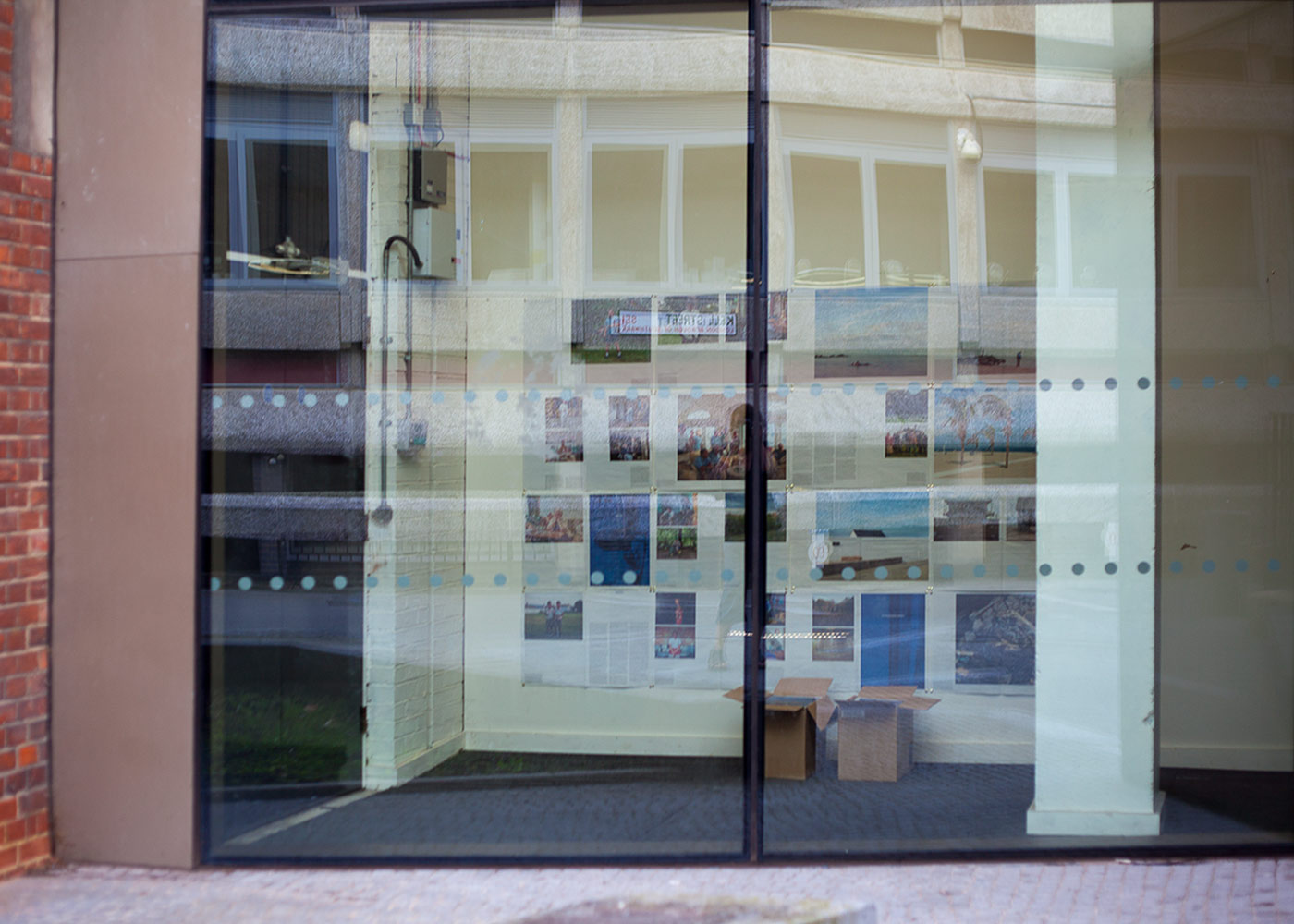 ə-books #1 May 25th- June 24th 2016
This collection represents an investigation into the relationship between mothering and creative practice. 130 artworks that are part of the  ProCreate Project were edited and published as photozines. Lara Gonzalez completed her practice-based MA at the School of Arts and Creative Industries, LSBU, with the fe et ex – made and published project, meant to function as an online library or repository of artists' pocket-sized books.  Since her graduation Lara has used made and published to archive and publish the ProCreate Project [in partnership with the Women´s Art Library – Make – Goldsmiths College, University of London.] ProCreate Project is a platform that provides practical help and financial support for artists, enabling them to continue producing work during pregnancy and motherhood.  The artworks by artists in the ProCreate Project  were edited into a collection of photozines, that either document or translate the works into the artist's book format.