Photographic silkscreen prints on Fabriano paper, mono and duotones
wall installation, 24 prints, with 5 film acetates, 242 cm x 340 cm 
shelf installation, 16 busts with folios, 22cm x 458 cm x 20 cm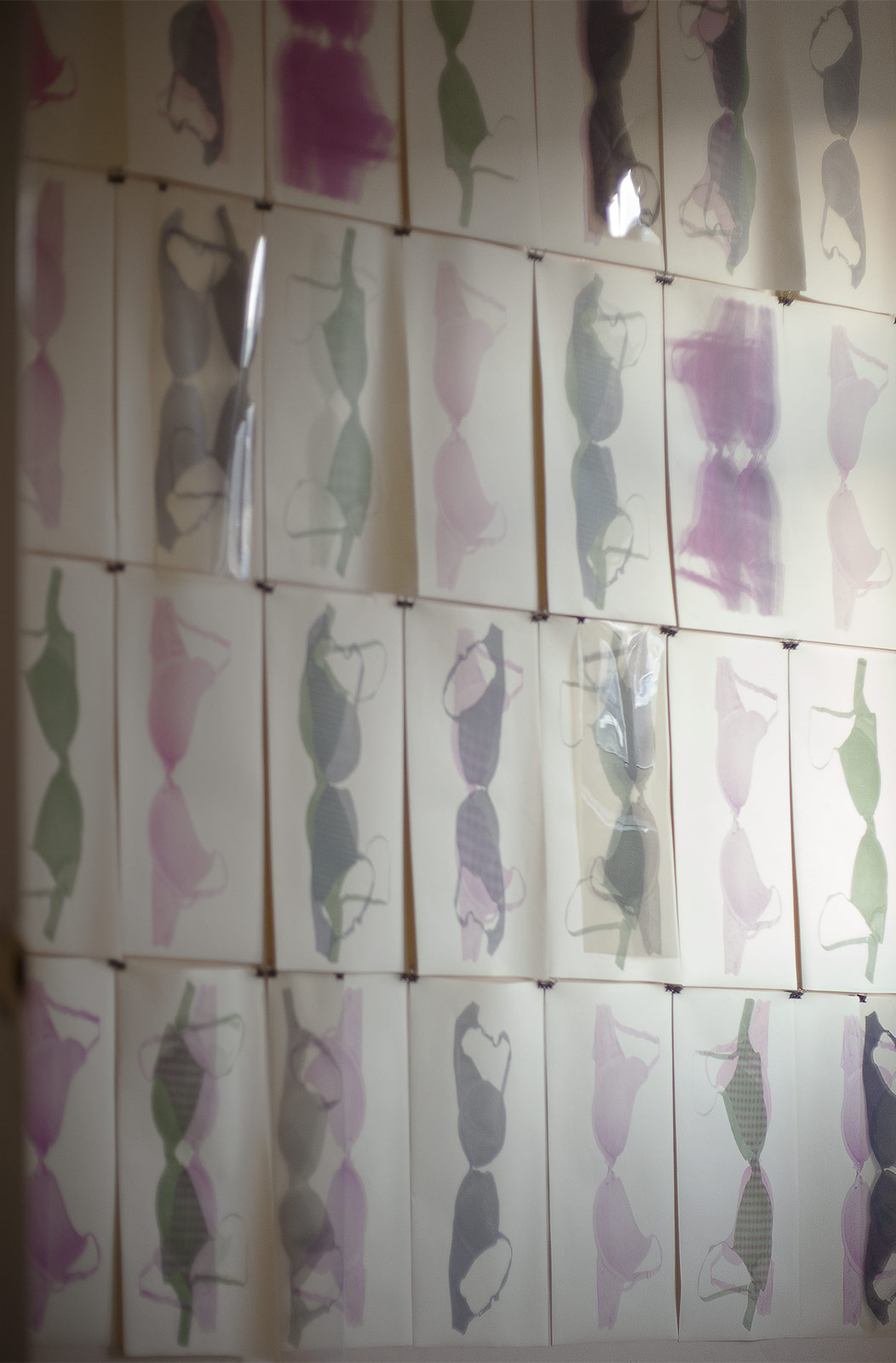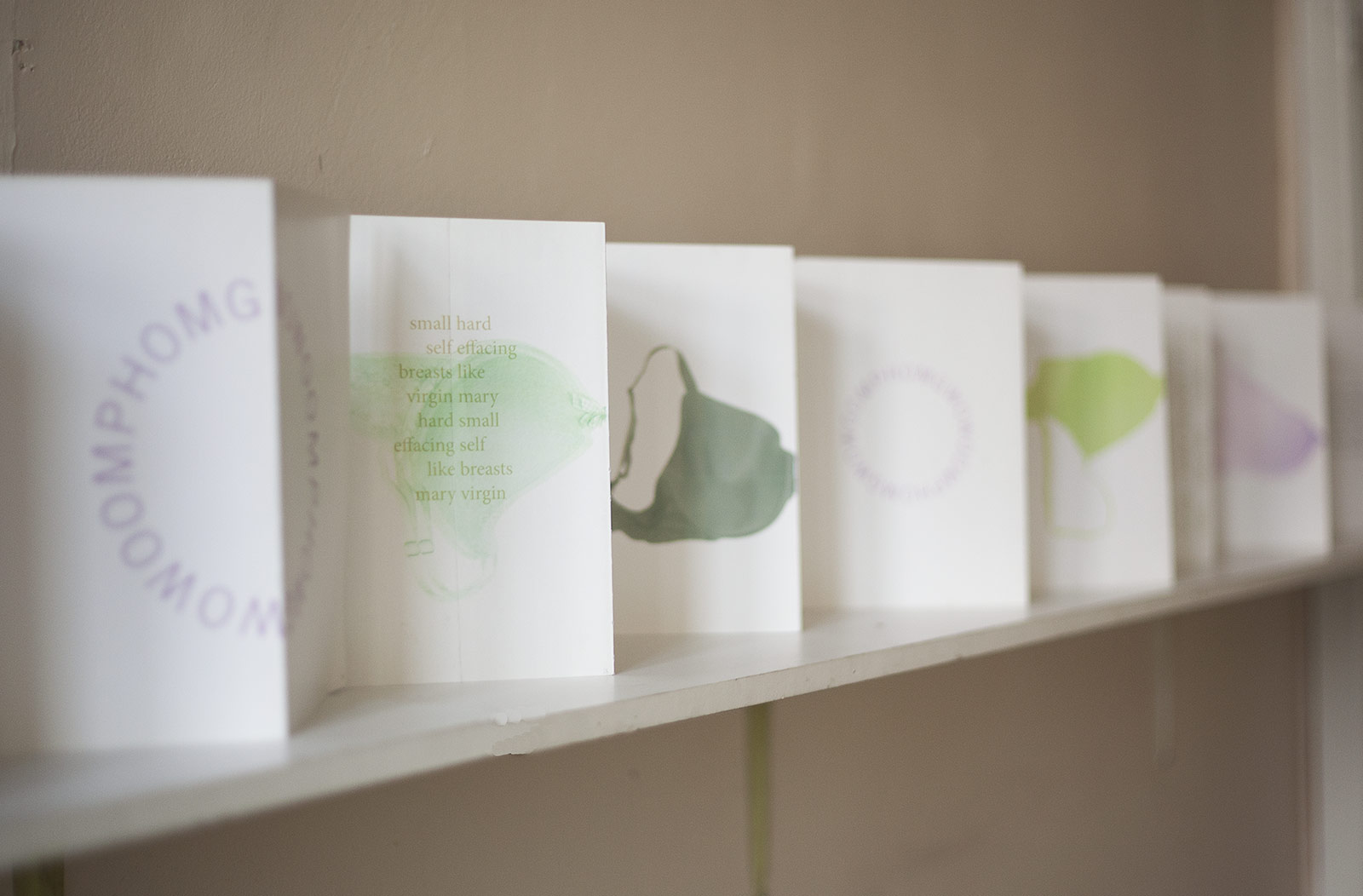 Photobookwork
Tender Cups (10 found bras with 10 poems about absent breasts)
54 pages, 16,75 x 24cm (folded)
Book block: Colour laser print, monotone process on157gsm matt paper, unbound
Book is not sewn; Loose folios: 10 photographs and 10 visual poems in 20 folds + assorted inserts
Cover: silkscreen print wrap on 200 gsm fabriano paper
Edition: 1/1
Tender Cups contains two collections: "Found Bras" and "Absent Breasts". Whilst the photographs of bras are presented as mono and duotone prints, the textual elements are visually composed as breasts-sentences that supplement the absence of bodies from the printed pages.
TENDER CUPS, installation, msdm studio, Whitechapel 2017

Sources:
-visual: 10 bras found in the street and individually photographed in the genre of studio portrait. Processed in photoshop and printed in different sizes and substrates using xerographic and silkscreen printing
-textual: 10 poems on absent breasts, with words sampled from a range of discourses from autobiography, testimony, art history, medical case studies, lingerie advertising, feminist and queer gender studies and social media.
-title: hommage to Gertrude Stein, 1914 Tender Buttons

As a visual object that adopts the form of the book, TENDER CUPS doesn't fit into neat book categories (as a photobook or a literary book) the same way 'breasts' destabilise binary definitions of genre/sexuality, and fit/healthy bodies.
As expected of an artist's book it is a reflexive kind of work in its materiality. The format and binding invoke the chest in a non-binary way, both symmetric and assymetric, flat and three-dimensional; In its scale and page folding focus the reading experience on the use of the hand and synaptic sense of touch.