Global Tour: Art Travel & Beyond
Book designed by Mircea Cantor as a companion to the exhibition at W139 Amsterdam
Preview here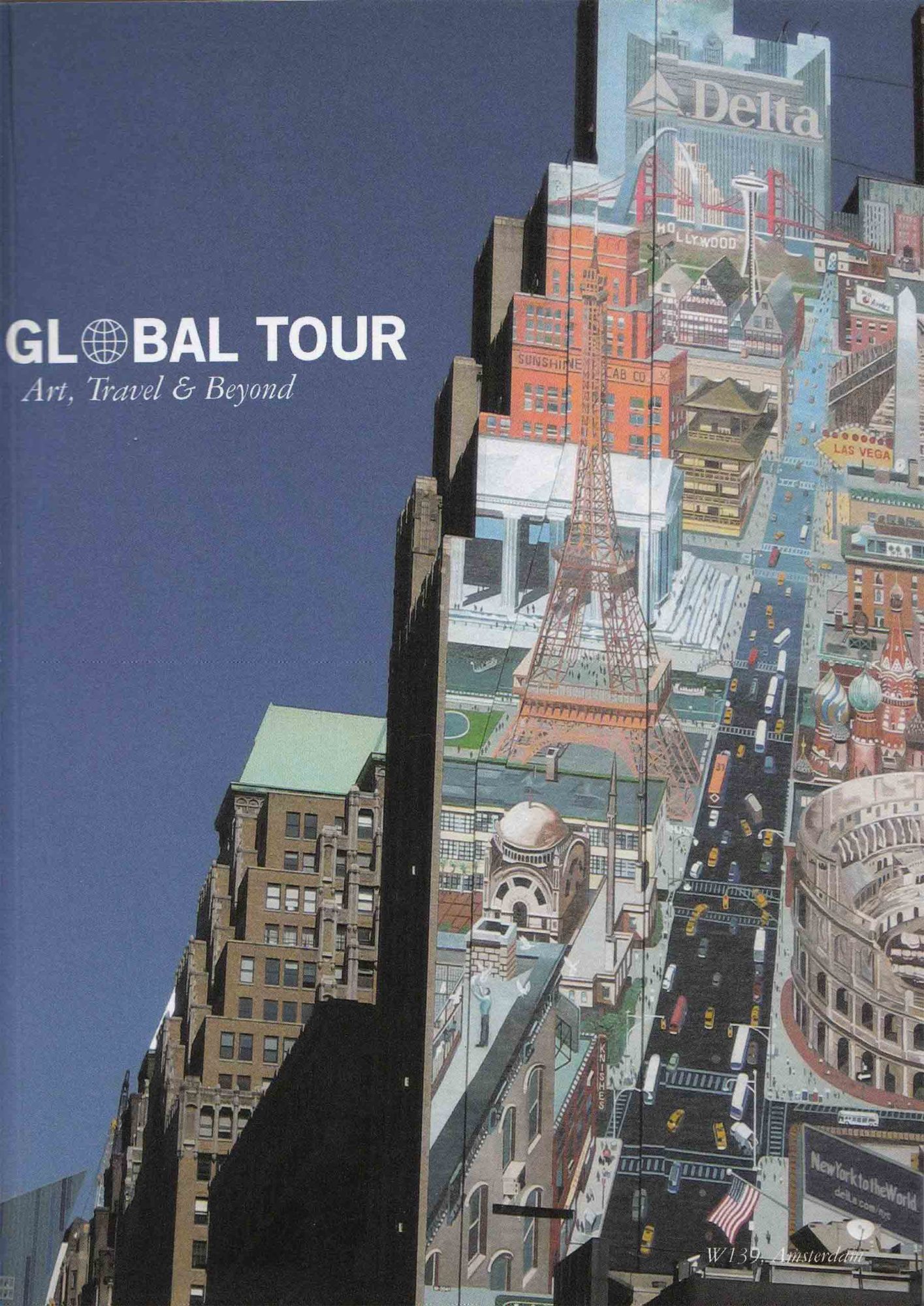 Global Tour
Boris Achour, Renaud Auguste Dormeuil, Zeigam Azizov, Davi de Balula, Alberto Baraya, Otto Berchem,Jordi Bernado, Candice Breitz, Mircea Cantor, Jota Castro, Coco Fusco, Meschac Gaba, Gerald, Hong Hao,IAT, Martin Krenn, Oliver Ressler, paula roush, Nika Spalinger, Manit Sriwancihpoom
Through its progressive development over the last two centuries, tourism has made a major contribution to our illusion of the world as a global village.
Destined to become the most important industry worldwide in the near future, it can be seen as an important metaphor of current cultural globalisation, as well as an extremely suitable area for developing critical approaches to the socio-economic mutations taking place across the globe.
Consequently, it comes as no surprise that many artists today are employing the language of tourism in their work, continuing an interest in tourism that has developed over the last couple of decades but working along different lines than the traditional approach.    
The Global Tour project, initiated and conceptualised by French curator Amiel Grumberg (1980-2004) brings together the work of twenty international artists who have each developed specific projects around the issues of travel and tourism, their many manifestations and their consequences for contemporary society. Launched in 2003, the project consists of an exhibition and a series of artistic actions designed to establish a dialogue between the art space and its immediate tourist environment. 
More about the exhibition here