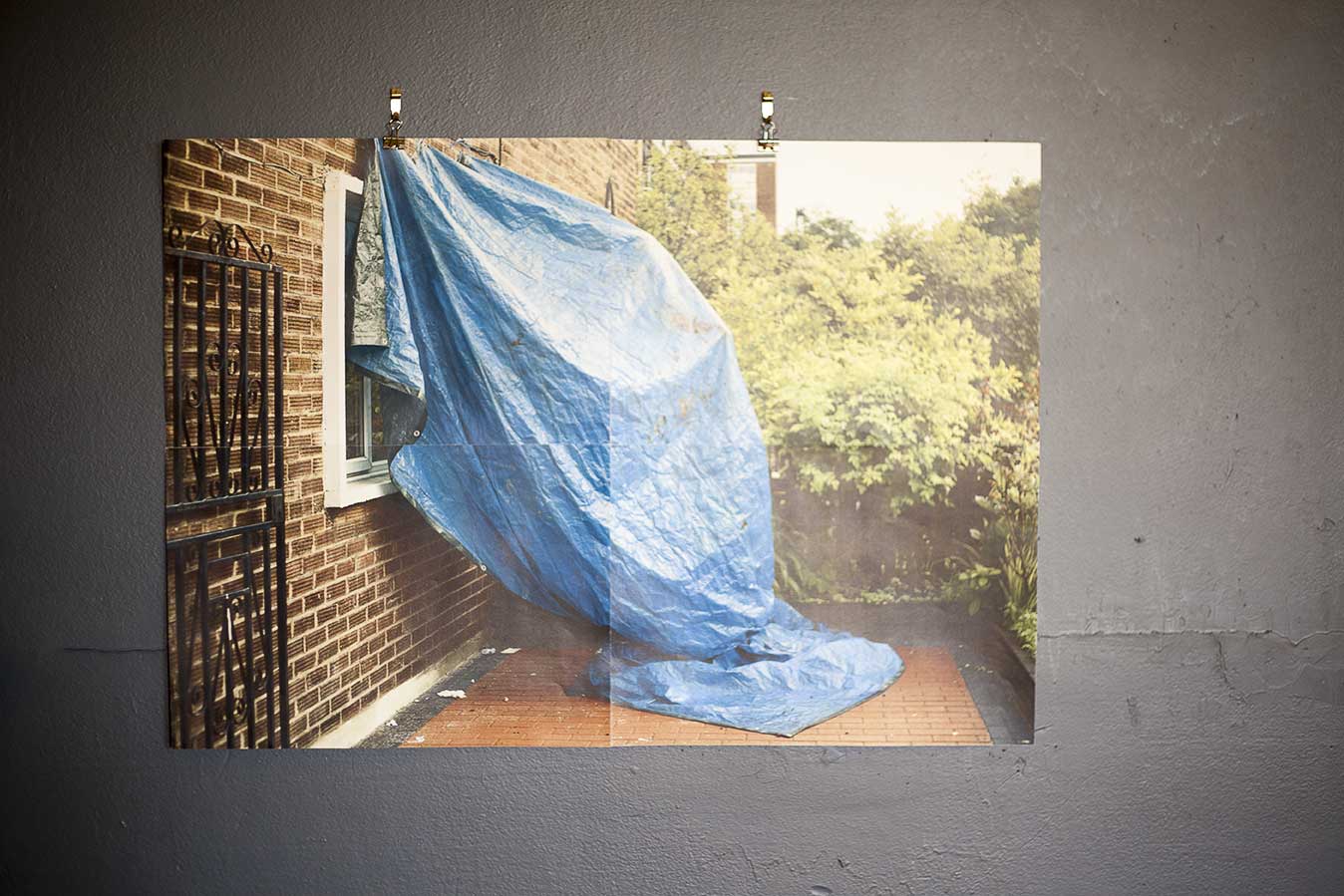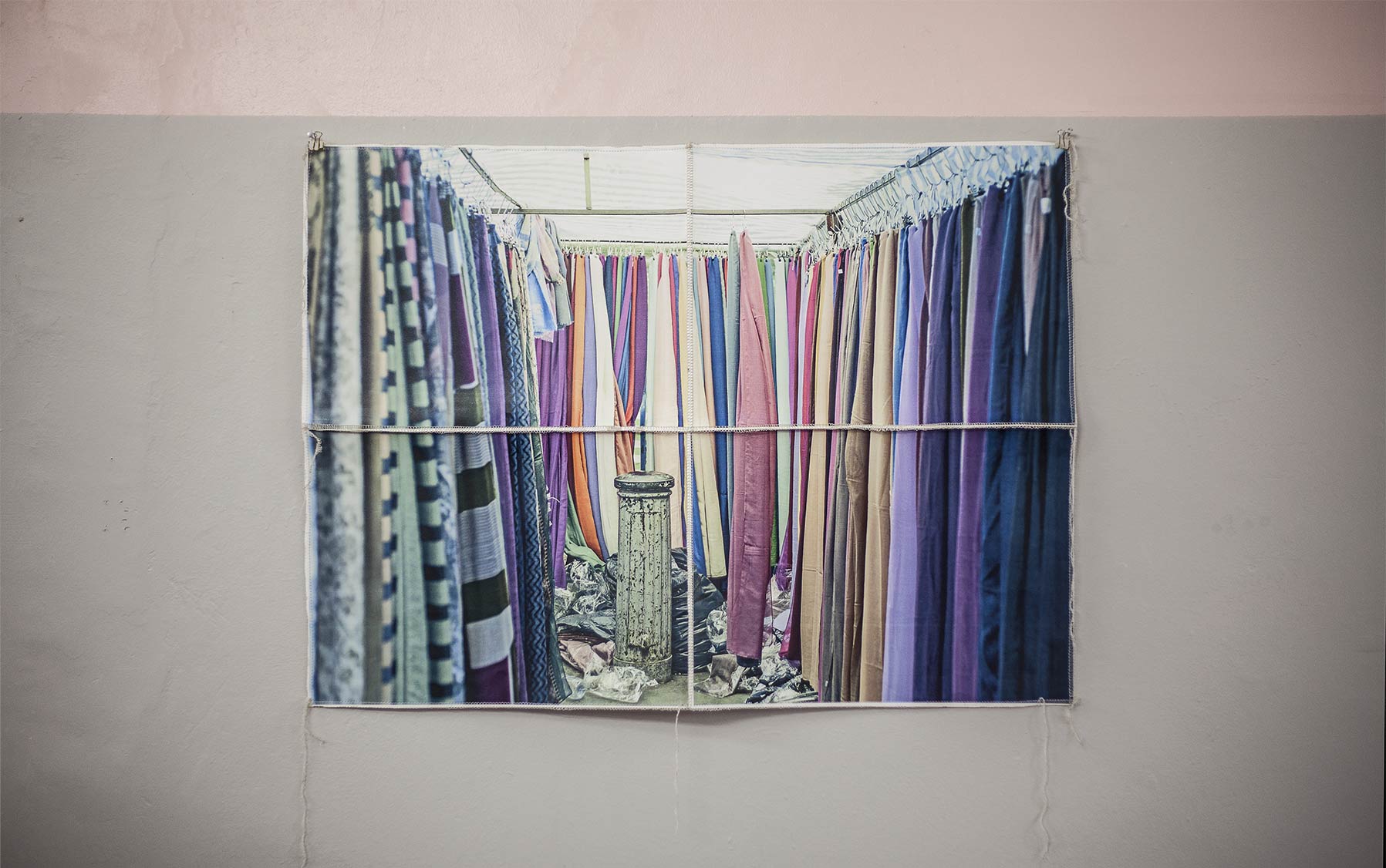 BLACKCHAPEL
(WHY ON EARTH WOULD I WANT TO BE A FLANEUSE IF I CAN BE A GLANEUSE?)
photographic toner prints and overlock stitch on fabriano paper
82 cm x 58 cm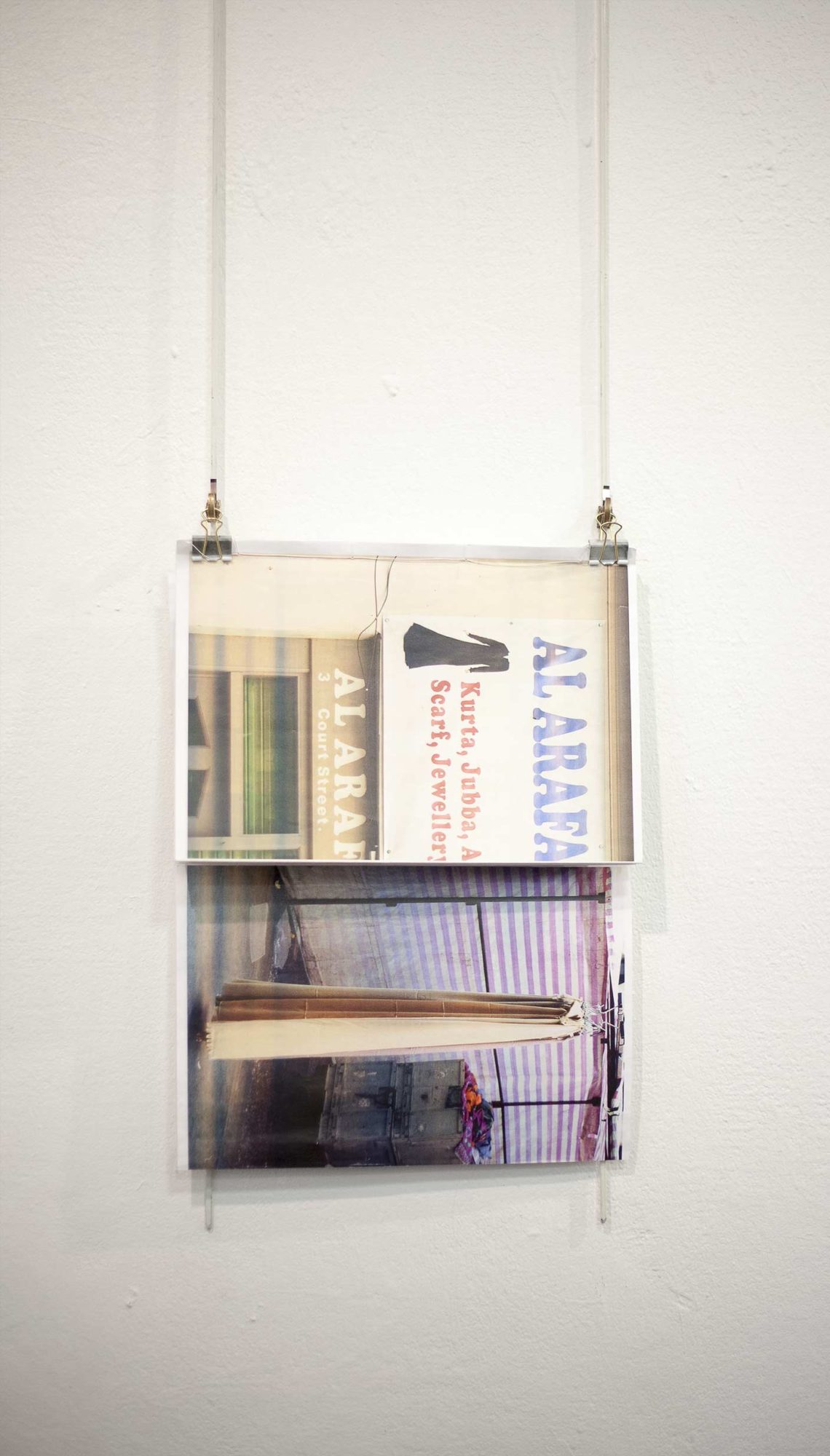 artist's book, photographic toner on bond paper
16 pages bound with stab stitch
30 cm x 42 cm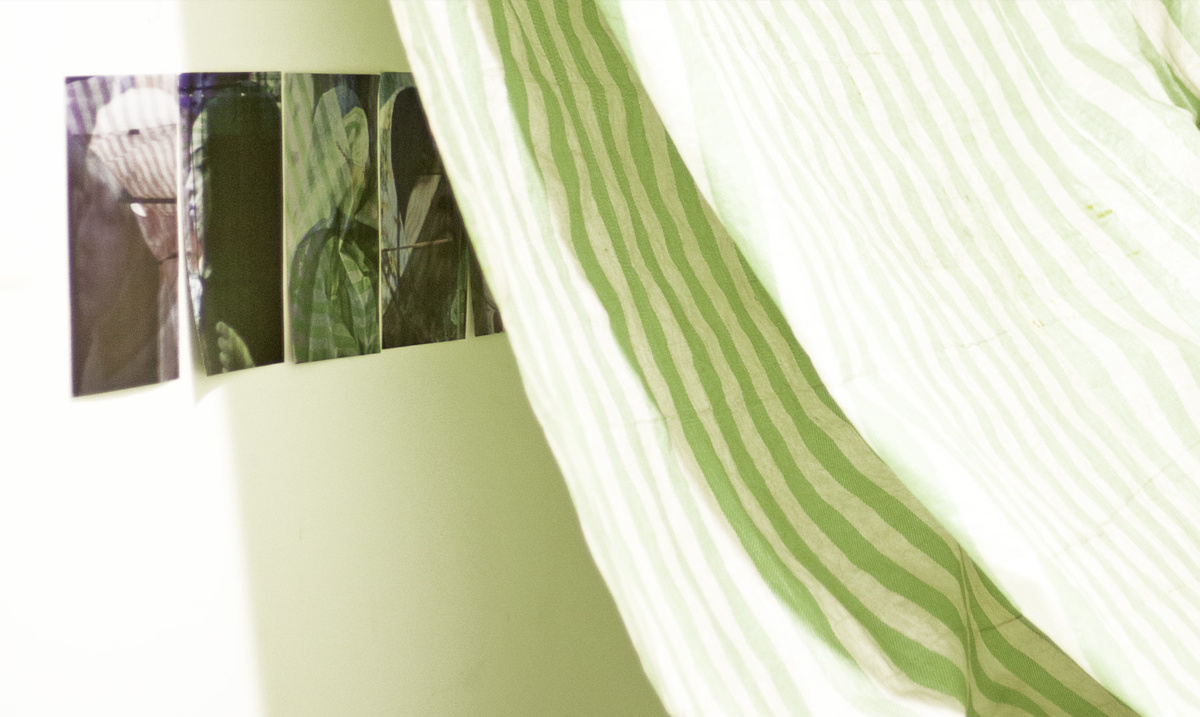 EVIDENCING THE EAST END, exhibition views
Two photobookworks photographed at 85 Stepney Way Warehouse, Whitechapel London
presented as a double site-specific installation
msdm studio Whitechapel, May 2016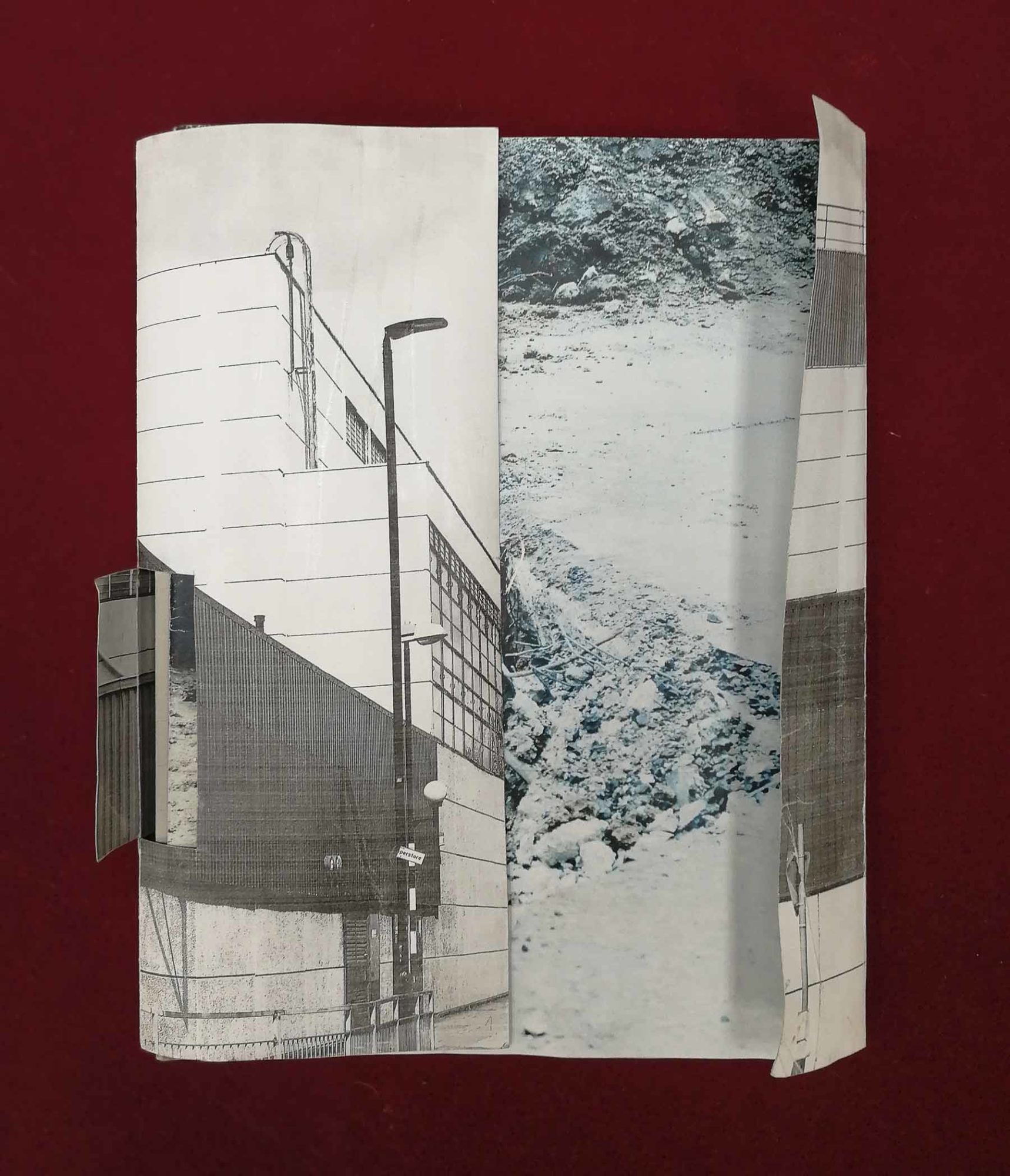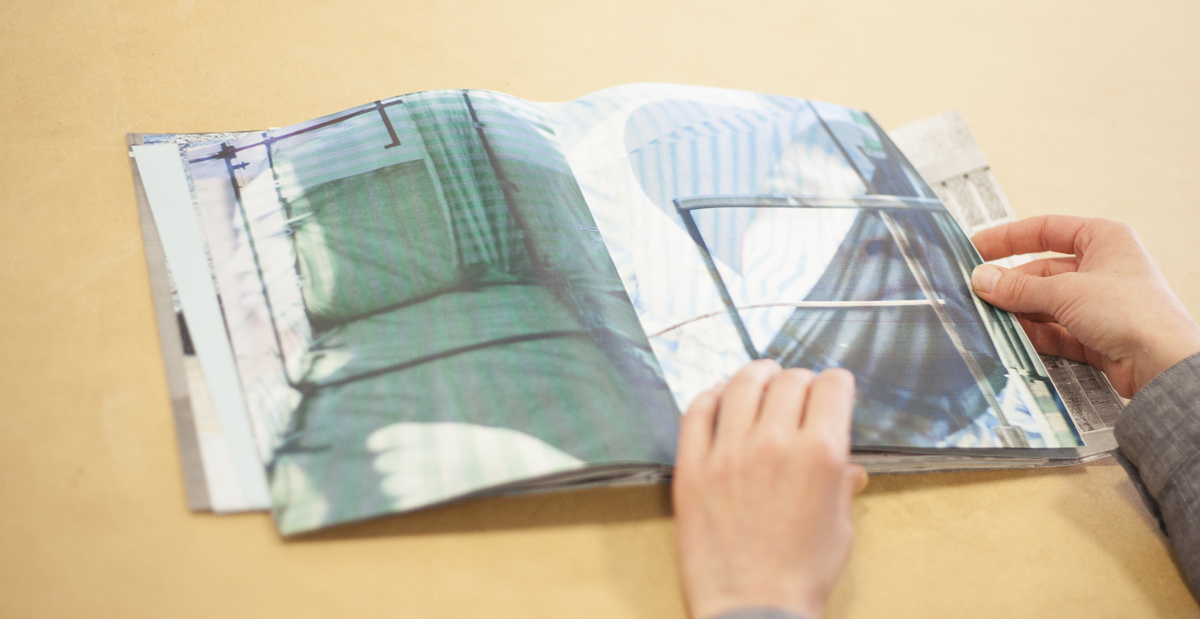 BLACKCHAPEL (woundings)
Photobookwork
One of a collection of bookworks inspired by location of the house-studio-gallery. For two years, msdm occupied a 40,000sf warehouse space in Whitechapel. Photographic practice and research traced signs of everyday spatial practice, past and present, as well as ley lines of psychic architectural and urban resonance.
Tuesday October 31, 2016
Strolling around the perimeter of the site I pass by a black door with a metal house number:1888. It wasn't here before yet feels uncannily familiar: the year that Jack the Ripper attacked. The first victim was found just around the corner, across Whitechapel Road, next to where is now Sainsbury's supermarket and car park.

The house-studio-gallery occupied the stock traders's grading rooms, where cocoa and coffee beans from around the world were quaity tested. The strategic significance of this location in relation to the City was uncovered when juxtaposing the planning application for the site with the occult geography of East London. A diagram of secret power lines emerged, connecting the Protected Vistas to Iain Sinclair's pentagram in Lud Heat and Alan Moore & Edi Campbell's book From Hell.
A backdoor in a neighbouring warehouse, provided a portal into another time and space. A pop-up staging of 1888 by an immersive theatre company, recreated the Whitechapel murders for queuing audiences.